Howdy all
Liz and Brian here, we have owned our, '66 mk1 850 morris mini minor 850 superdelux for nearly 10 years now. have met loads of great people here over the years. so after 3 kids, plenty of employment/income troubles, like most, I am determined to get our baby back on the road for the summer. renew our club membership and get out and about with the mrs and some old friends
good old days
, we do not currently look this well !!!!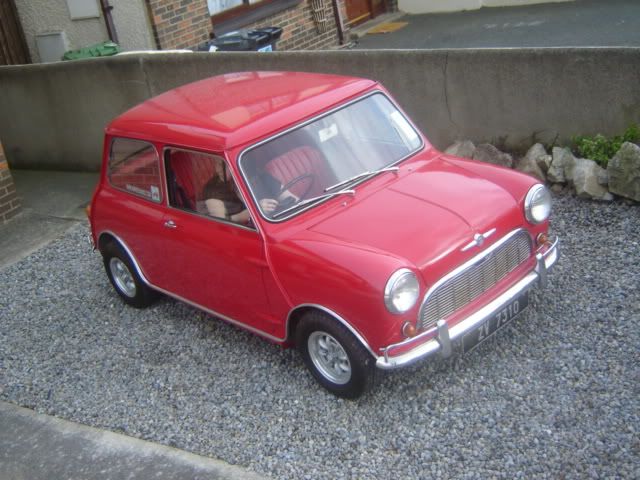 unfortunately we blew the headgask a few years ago, that was sorted with the help of a mod on here, however other niggles led to a period of non use and she is currently on axles stands with a few mechanical and bodywork issues to be sorted, although nothing crazy. she has 3 sets of wheels in the shed, none of which of course have tyres, so black circles are high on the priority list. she will be going back on here steels with some new tyres and chrome hub caps.
So, thanks to Simon for helping me get the account back up nd running and be aware, I am going to be asking lots of questions and looking for parts, advice, help.
roll on summer
Brian