So this is Mia.... Shes a 1992 1275 Mayfair, 0% rice. I bought her nearly two years ago when she was a little bit scruffy. The previous owner had left it idle in your typical Irish rain for too long and the rust was kicking in bad. Got it reasonably cheap with work pending in mind and a recession just starting
- 1992 1275cc 56k UK Import Mayfair
- K&N element
- Minisport heated inlet manifold
- Maniflow LCB
- RC40 twin box exhaust
- Front Hi-los
- Ultimate head steady
- competition tie rods
- Front KYB shocks
- New subs
- New Front knuckle joints
- VERY low!
Third owner previous had done quite a bit of good work to it but the in between two had let her turn to crap really. The rust was pretty hidden at first but the more I dug the worse it was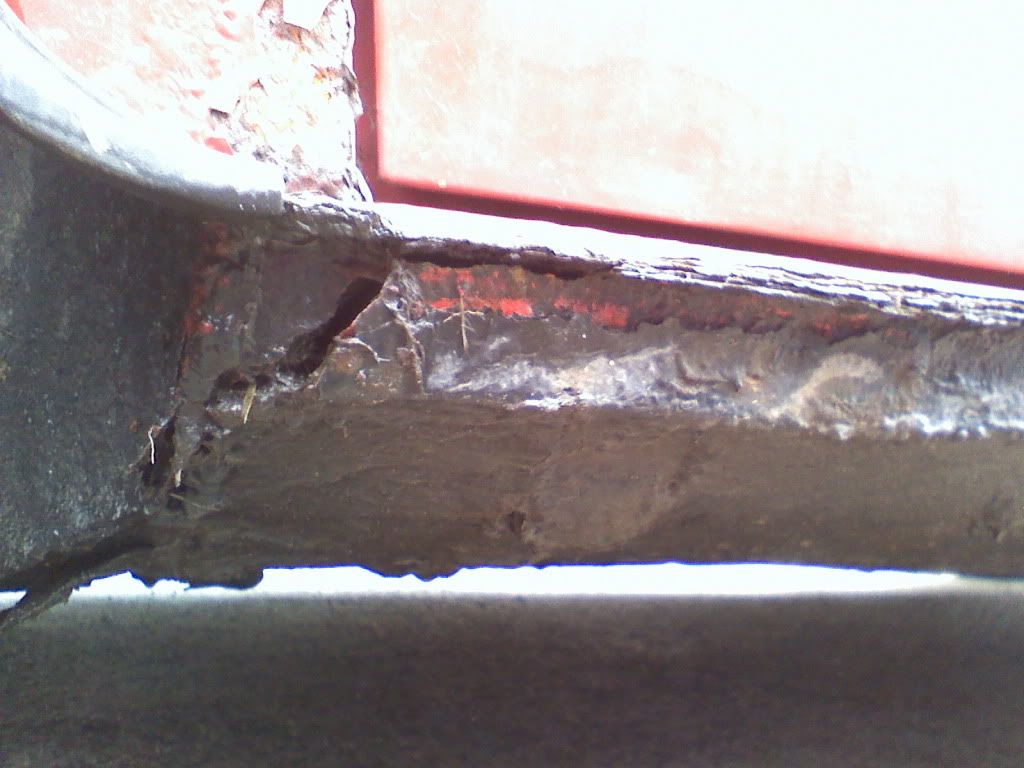 Spent quite a bit of time learning about the car, as each and every thing failed or broke Bert was at hand to fix, or explain what needed to be done. Some legend that man! Did quite a bit of researched before deciding on what i genuinely liked, what was slight uncommon and closer to 60's Austin Cooper rather than modern confused Mayfair. NCT came, and it was the push to start getting the rust sorted and exterior finish decided. Two pages of rust failures alone, sweet! A crazy incident involved my chassis number being illegible kept failing the test but resulted in a very nice Det Garda calling around to my house on a saturday morning, checking for VIN mods and handing me a cert to give me the ok. What a man... got my disc that day!
- both A-Panels
- both Sills
- front right Quarter-panel
- front panel
- bonnet top and under blistering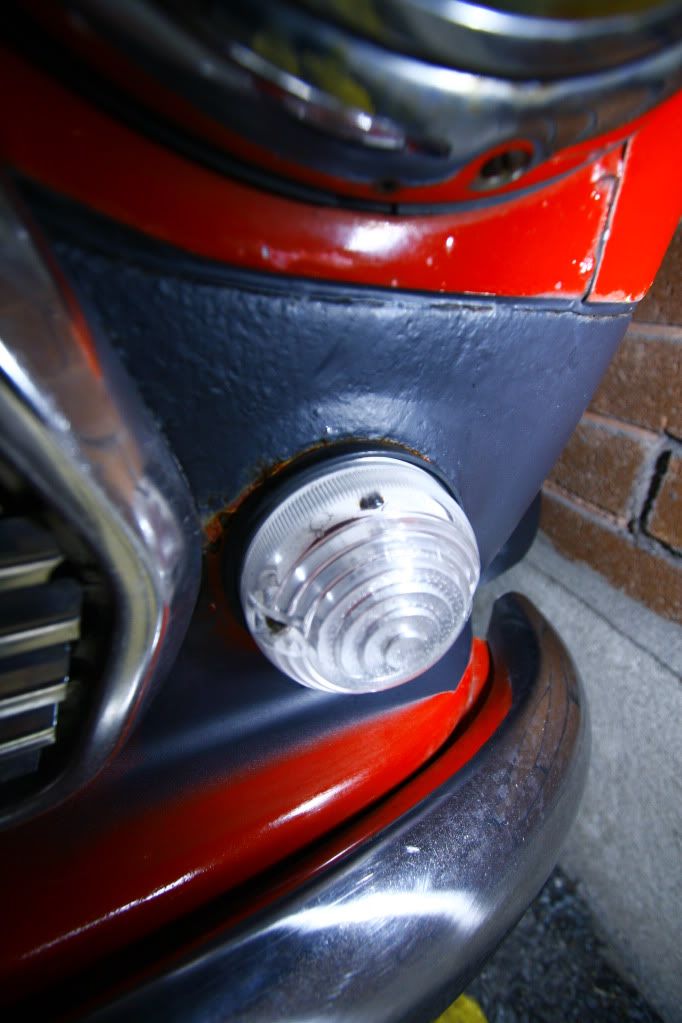 With the rust sorted, a few other issues needed to be fixed once and for all -
- Ball joints
- CV joints
- Distrib
- rear & indic lights electrical gremlin
- Brake discs & pads
- Fanbelt
- Radiator
- Audio wiring gremlin
- Arcing plugs
- Gaskets
3 months later, funds finally raised to spray her. 3 months driving a multi-colored panel car around dublin automatically puts you into 'knacker' category by street onlookers and Five O.... Final brightwork finish chosen (63 Austin S minus a few bits). Two weeks waiting, finally boxes of new shiny toys arrive
everyone knows that feeling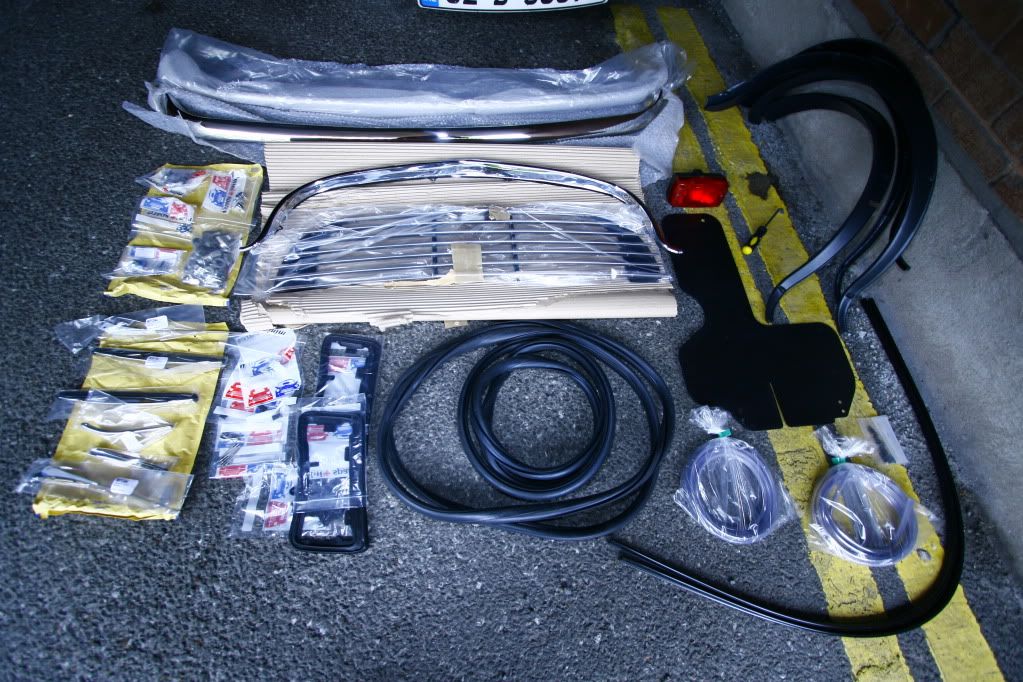 And then its stripping time....
- Dropped the grill off the bonnet
- flushed out the quarter panel aerial
- de-badged front and rear
- windscreen replacement
- all seams and seals
Shiny! Few finishing touches up with Bert before it takes to the roads and gets a well deserved clean
............................
Nearly two years later, shes back and running like a dream
. Mazda Velocity red & white, 1960's Austin Cooper S face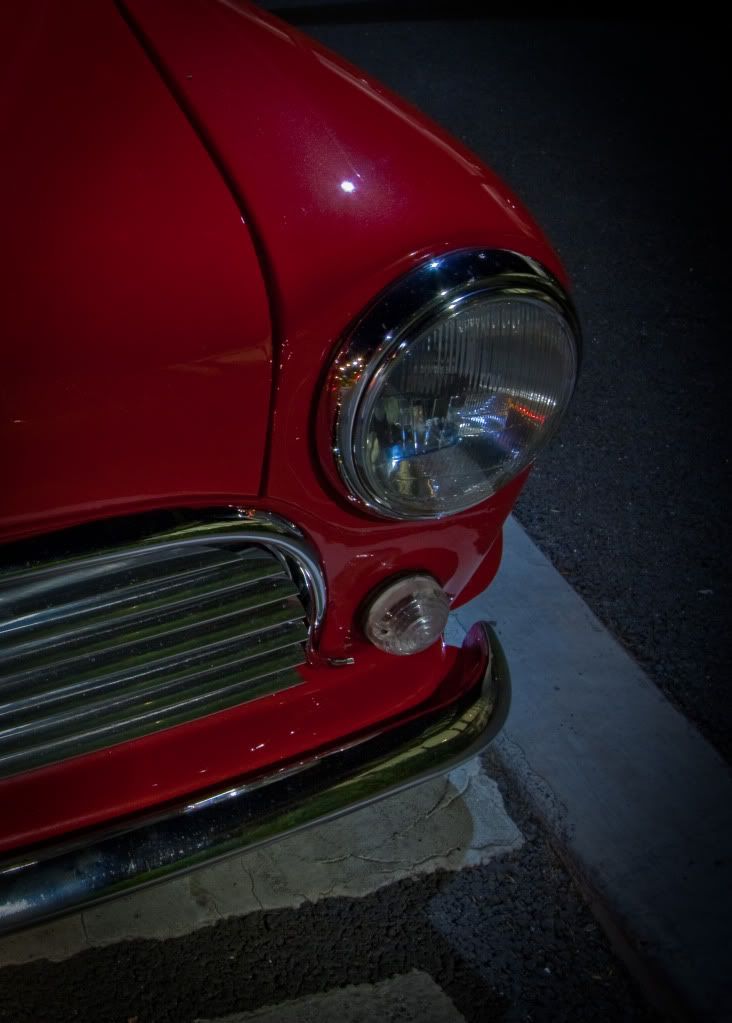 Thats just the exterior and necessities done, theres a lot more to do (and in this order)
- 4 new 12 x 5's & Yoko A539's
- new rad
- new loom
- full interior makeover
- Custom dash (this one is taking forever, trying to establish the
perfect
layout)
- new fuel/rpm/V/oil/temp gauges
- Heater/blower,
- stereo, speakers & sub,
- re-directing air flow,
- steering wheel,
- seats re-upholstered
- door cards