Well a few of you know me already and for those who dont Im niall and my car is Stobart
The first car in this scheme was Billys old 89 G 3855 racing green mini which after changing hands many times eventually arrived at my door
This car had a special place in my heart as it was my wedding car but alas in the big house move and no money to fund repairs I decided to let it go.
But now im back and sorted it was time to build another so after collecting parts peices and bits for 6 months the build started 9 days ago with the target of being at the Modello 50th birthday.
A big thanks has to be paid to
Paul Hickey(Hickey race enginnering)
Paul Kelly(minifix)
Mark Byrne
Simon Stewart(miniireland)
Willie Peacham
And most important of all THE WIFE
Here is the real car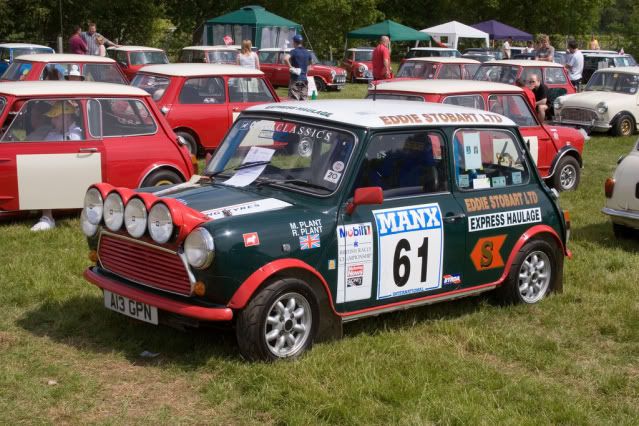 Heres My first Stobart (Billys old car)With Holly at the wheel(Its her car -so she told me)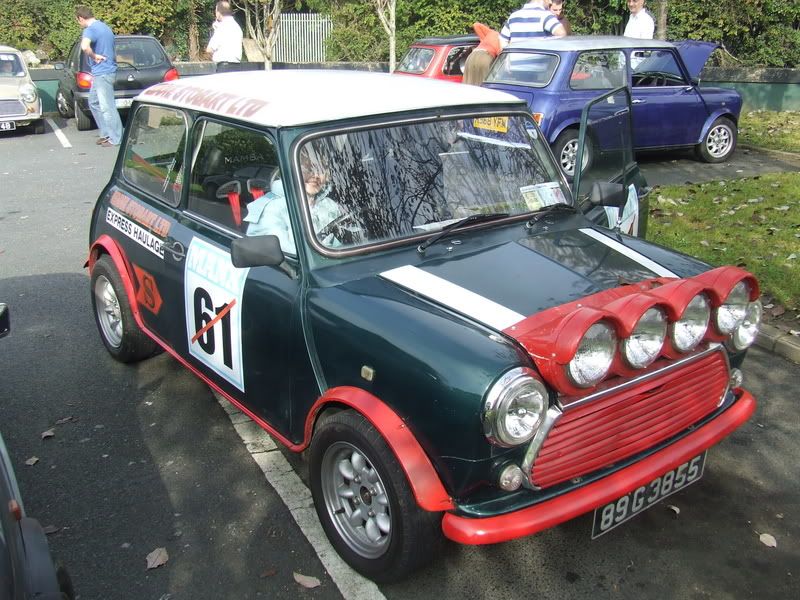 The bottom line was we got there but the clutch failed on track which ment no parade lap for me but no too worry.
I know my car may not be to everyones liking but I love the rally cars and everyone has an exworks 60's replica these days so i wanted to be different
Ive been drifting in and out of the IMOC for along time now and renewed my membership yesterday.So now I hope to meet a few new faces at future events
Niall