Have had this Mini for a little while now and meant to share it here!
Early Irish built Minis are incredibly rare these days and I think it's important they be documented and shared with people. In fact, it would be great to start a register within the club that catalogues all of the existing cars and the variations.
Anyway, here's the story of this particular Mini.
It's a late 1969 Austin Mini Mk2 (basic model) with hydrolastic suspension built by Brittain Smith Group (after Brittain bought out Lincoln & Nolan) and was assembled on the Long Mile Road.
It was bought and registered in Wexford and was last owned by a couple in Cavan who gifted it to their nephew after it was parked up in the store room of a hardware on Cavan main street in 1978, which is where it stayed until I rescued it last November.
The bodywork is in a VERY bad state, as you'll see from the photos, but the car is all original with the exception of a Mk3 bootlid and some homemade floor pan repair panels made from tin and riveted in place!
The car has been dubbed The Long Term Project as my Mk1 race car takes up most of my available Mini funds, but I hope to start stripping it very soon and get the repairs underway.
It will be going back to near factory spec, with the exception of some period aftermarket items such as Dunlop Reverse Rims, Mota-Lita wood rim steering wheel etc, as well as receiving a modified 850 engine using a complete spare unit I have. The original engine will be rebuilt to completely standard spec and will be put in a corner!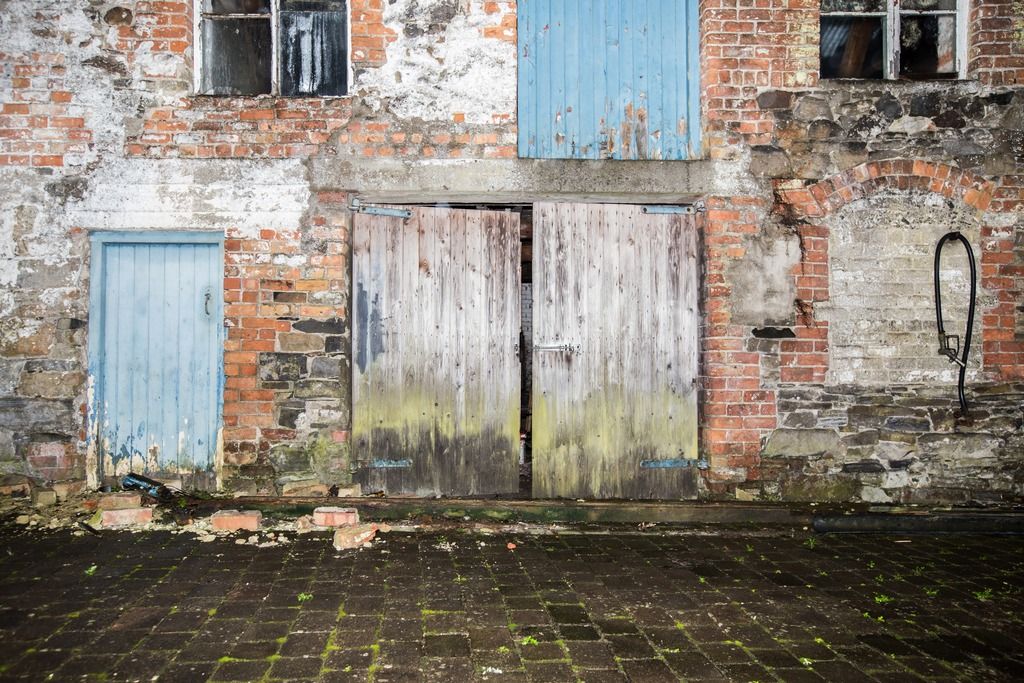 The building where it has been in since 1978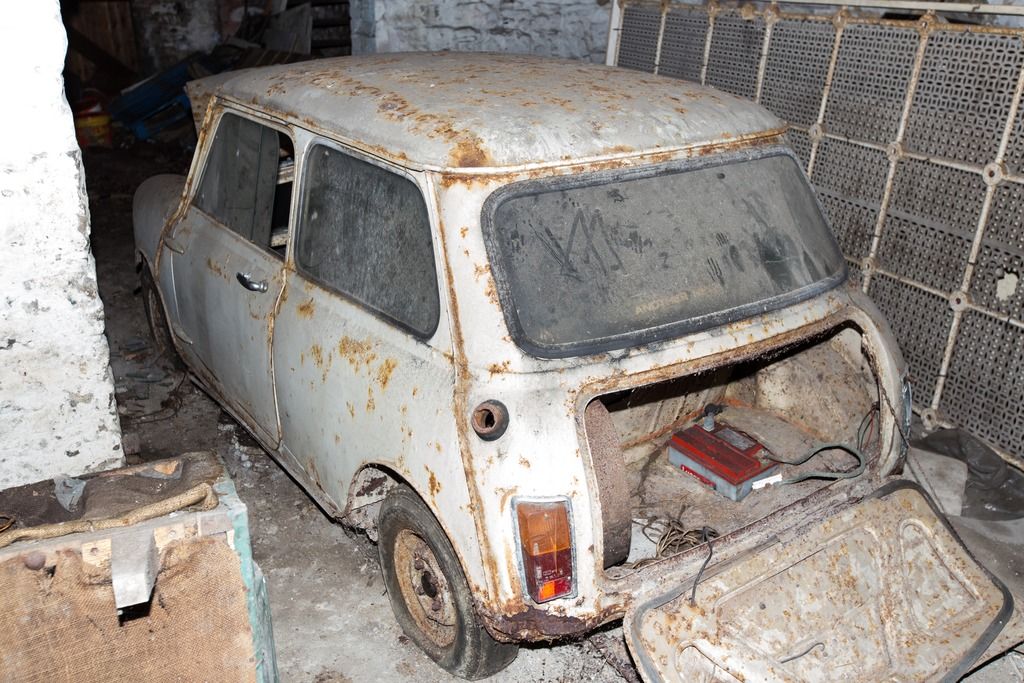 Hydrolastic suspension still up and battery still connected!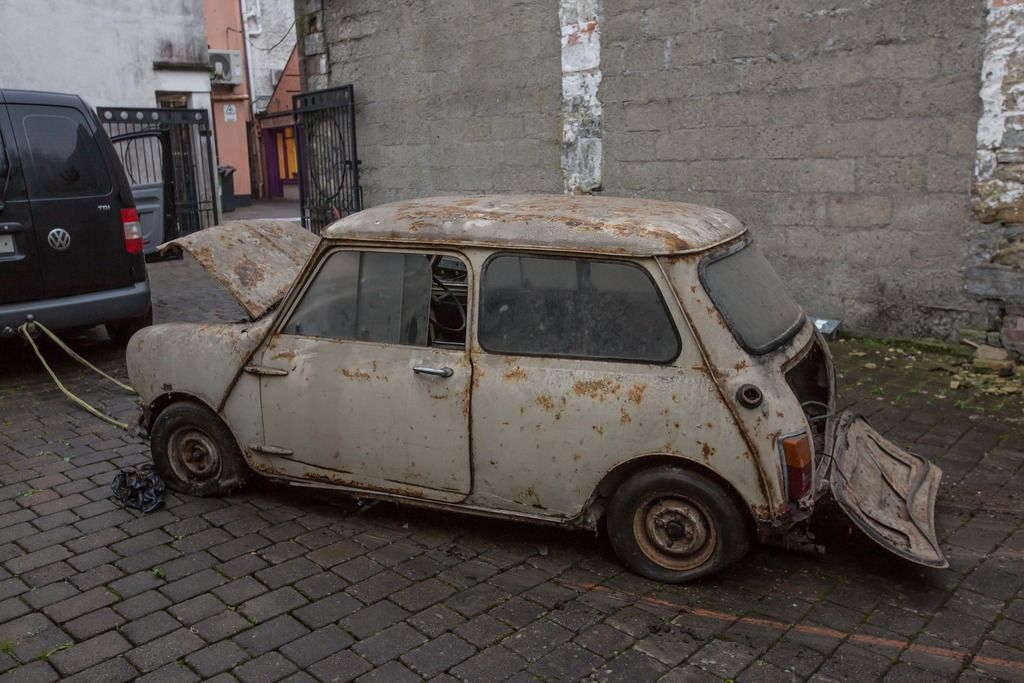 In daylight for the first time in 38 years!
Only missing its airbox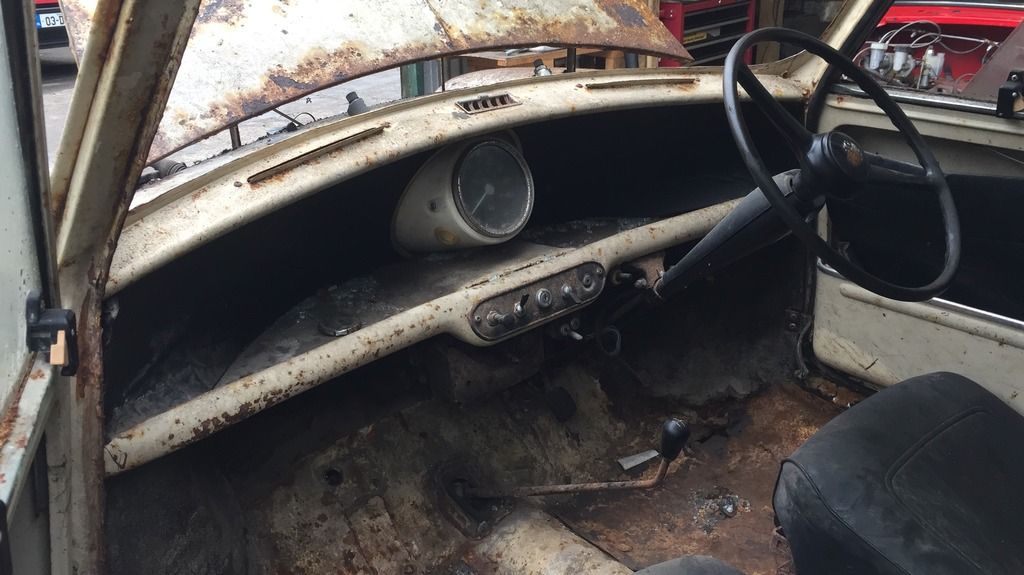 Home floorpans on display!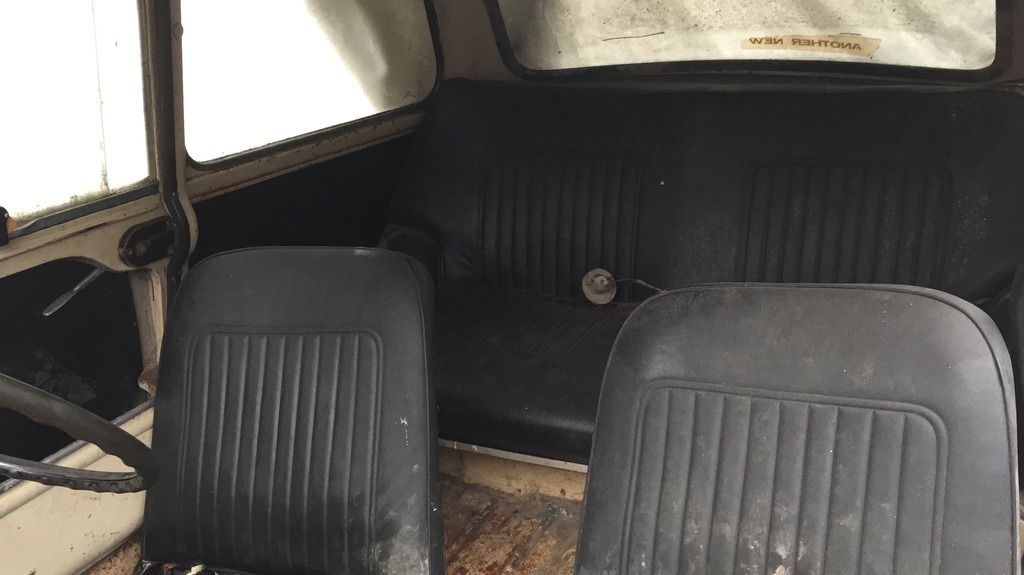 Original Irish seats
Looks like the car has been hit in the rear again since it had the replacement Mk3 bootlid fitted!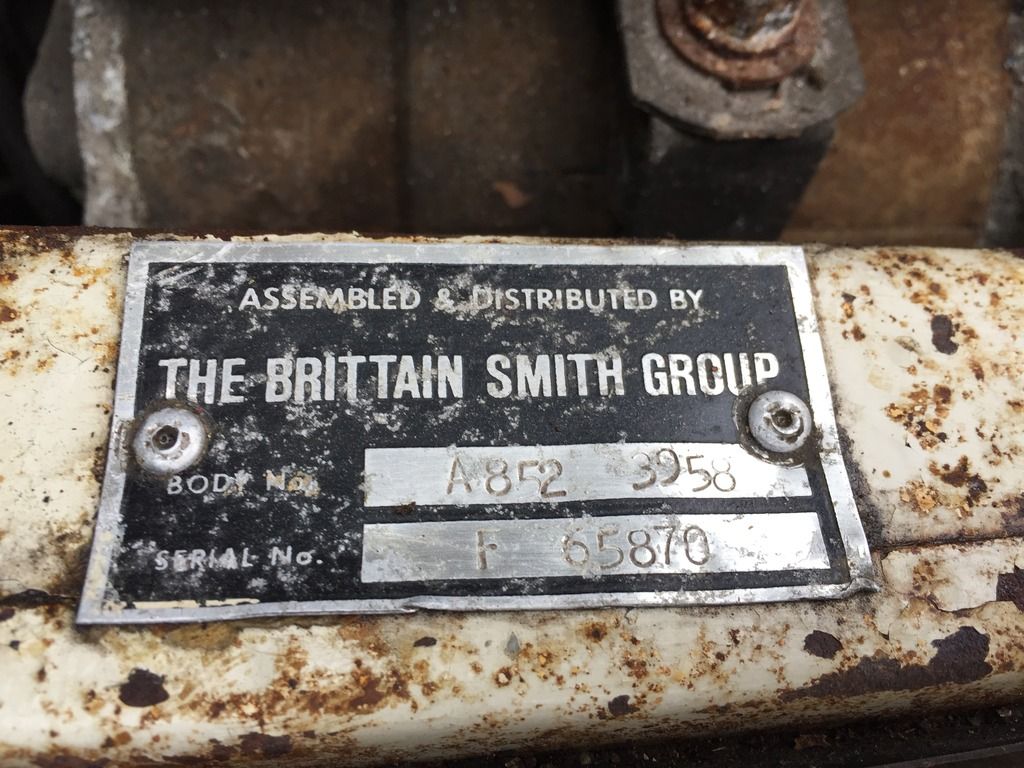 Assembly plate
I'll keep the updates coming on this as the work starts!